One of my closest friends while I was growing up in the UK was May, an Egyptian who wore bell-bottoms and scrunchies and who lived in the same building complex as us. I was 12, she was 14; her parents were less strict than mine and so she had started to wear makeup. While hanging out after school one afternoon, she decided to "make me over". With Ace of Base blasting from her stereo, she carefully drew eyeliner on to my lids and kohl along my waterlines before curling my lashes with mascara. When I looked in the mirror, I was shocked; it was as if I could finally see myself, as if I had somehow come into focus.
This was the first of many bonding experiences with the women of my life and with eyeliner: I'd later find myself reapplying it with girlfriends in the darkly lit bathrooms of Beirut's seedy nightclubs; making panicked phone calls while wiping its smears off my face on the 73 bus, and layering it in solidarity with my sister as we rebelled against our conservative upbringing. Eyeliner was even there when I sat with my imposing grandmother, her hands shaky with age, but still steady enough to stencil her eyes.
I knew already as a tween that kohl, the earliest iteration of eyeliner, was far more than just makeup. It connected me not only to my female friends and family, but also to my ancestors, and a whole host of beguiling non-western women in between – among them, Queen Nefertiti herself. And as I would soon realise, this age-old beauty product is a vehicle to access layered traditions spanning centuries. It has touched countless cultures and communities around the globe, in ways that go far beyond the aesthetic.
Eyeliner transcends borders and eras. It adorns the eyes of fashionistas in Paris and Bedouin men across the Arabian Peninsula. Members of the Taliban and Afghan Pashtuns line their lids to repel the sun, while Kathakali dancers in India and geisha performers in Japan use eyeliner to draw attention to their glances.
Historically, flappers and vikings darkened their eyes with charcoal, flappers to channel a sensual look, vikings to shield vision during battle. Even the prophet Muhammad is believed to have worn a form of eyeliner for medicinal purposes. Traces of the cosmetic can also be found in the Old Testament, which mentions figures with "painted eyes," including Jezebel.
From Audrey Hepburn and Sophia Loren to Amy Winehouse and Adele, numerous western starlets have become synonymous with distinctive eyeliner styles. A disparate list of characters and contexts, indeed – such is the reach of this versatile object. Eyeliner can signify sultriness or assertiveness based on the thickness of its swoosh. The angle of a wing's upturn can reveal whether the wearer is a millennial or Gen Z, according to one TikToker.
Although applications have varied, eyeliner's aesthetic goal has always been the same: to beautify, enhance or enlarge the eye. The product can transform eyes from exhausted to awake, make younger faces look older and older faces look younger, and take an outfit from work-appropriate to date-appropriate. It can elevate a style from subdued to seductive – all with a few swipes.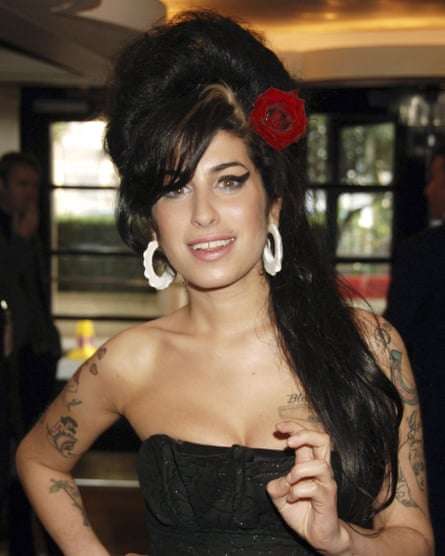 Commenting on eyeliner's metamorphic capabilities in I Feel Bad about My Neck, Nora Ephron wrote: "There are a couple of old boyfriends whom I always worry about bumping into, but there's no chance – if I ever did – that I would recognise either of them. On top of which they live in other cities. But the point is that I still think about them every time I'm tempted to leave the house without eyeliner."
Eyeliner speaks a universal language of transformation. Its origins are rooted in Ancient Egypt, where the earliest records of its use date back to at least 3100BCE. Egyptians were obsessed with their looks; they prettified themselves with makeup, luxuriated in perfumes and wore clothes showcasing both status and creativity. This obsession had to do with the importance of rebirth: procreation required conception, which required sex, which required hotness – which required cosmetics.
Kohl pots were often buried with the deceased, signifying the pigment's value. Women and men applied kohl; the substance was crafted from the minerals malachite and galena. Over and above beautification, kohl was used to treat various eye conditions, protect against the sun's glare and the desert sands, ward off evil spirits and honour the gods. Some communities in the global south still turn to kohl for the same purposes today, using natural materials to make it. (Science partially validates the ancient belief in kohl's protective powers: studies have shown that its composition was likely to have provoked an immune response, killing off bacteria.)
From the kohl-rimmed gazes of antiquity to Gen Z's graphic liner looks on TikTok, eyeliner has been a reliable go-to for anyone looking to make a statement. In the 1960s, "The louder the [audiences] applauded, the more eyeliner we'd put on the next time," Ronnie Spectorwrote in her memoir. Soon after, Siouxsie Sioux would turn a simple line into a subversive act. Prince and David Bowie wore guyliner that inched well beyond the corners of their eyes.
Mumbai-based Farah Siddiqui, 41, believes kajal can even point to shifts in beauty ideals. "Bollywood and the media have perpetuated unrealistic beauty standards set by our colonial past and inherent Hindu caste system," she says. However, in the past decade, South Asian women "have embraced their uniqueness and colour," with kajal being "an essential part of South Asian heritage". Meanwhile, in Iran, where women's appearances are policed, bold eyeliner can be both an aesthetic tool and an act of defiance, underscoring the ties between cosmetics and socio-political dynamics.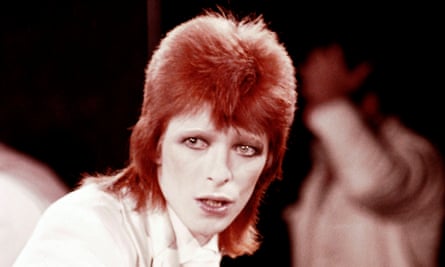 Eyeliner also whispers deeply personal histories. As a child in the UK, one of my favourite pastimes was watching my Lebanese mother apply kohl. Being an immigrant in Britain while her homeland was in the throes of a civil war – with six children and seemingly the world's weight on her shoulders – she was surrounded by constant chaos. But her hand never wavered when she lined her eyes; it was as if time had reached a standstill. When she opened her made-up eyes, I marvelled at her charm; I felt I could see our ancestors in her face.
My Egyptian grandmother stencilled her eyes with kohl throughout her long life, for the mundane and the monumental, the joyous and the harrowing. She wore it on her wedding day, when she was exiled from her home in Palestine to Lebanon in 1948, and when she was bedridden during her final years. The lines around her eyes lent her a regal look that bordered on intimidating, at least to me.
For both my mother and grandmother, eyeliner seemed a tether to their homelands and an assertion of self amid upheaval. When I began to paint my own eyes as a teenager, I also recognised eyeliner's weight. Later, on dreary London mornings when I longed for home, applying this dark pigment felt like an act of self-love and self-preservation. I contemplated the product's history, but I also found inspiration in contemporary culture: some days, I mimicked Nefertiti's wings, on others, Amy Winehouse's.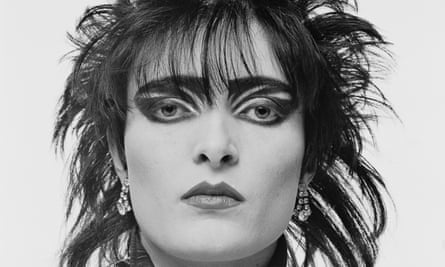 My eyeliner would start to take on a life of its own as my appreciation for Winehouse's music grew. Sometimes, my wings flirted with my brows, as if in silent tribute to the singer. "You're the spit of Amy," a makeup artist once told me. She wasn't the first; over time I racked up as many comparisons to her as I did to Nefertiti, and the only common denominator among the three of us is, I suspect, our eye makeup. In the public domain, too, the mark of eyeliner is indelible. It can be found virtually everywhere in the cultural landscape: in theatre, television, cinema and art. It often acts as a symbol of change, alluding to shifts in maturity, elevating drama, or signalling seduction, empowerment or rebellion. In western cinema and TV, intense lines sometimes hint at a person coming undone, or a societal transgression. In The Crown, Diana, Princess of Wales, before being interviewed by the BBC's Panorama programme about Prince Charles's infidelity, applies black eyeliner heavily to her lower waterline, giving her eyes a mournful and sombre appearance.
Further to its symbolic weight among marginalised communities, there's a distinct art to eyeliner application. To apply eyeliner is to do a little dance with precision: the slightest quiver of the wrist can mean entire lines must be redrawn. The American politician Alexandria Ocasio-Cortez once posted on Instagram about her botched attempt at a wing: "I just want you all to know that no matter who you are or where you're from, no matter how much you achieve in life, eyeliner will always humble you," she said. Every morning, I wield my NYX liquid liner with the steady hand of a confident calligrapher. Silence and stillness are required, as is a little prayer to the beauty gods. Should the wing decide to go rogue, I'll thicken it into submission, occasionally covering half my lid. To complete the look, I apply traditional kohl along my water lines; if you're going to do a throwback, why not go all the way to Ancient Egypt?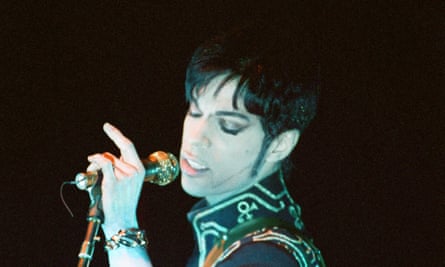 Your eyeliner can even be "sharp enough to kill a man," as Taylor Swift puts it. Perfection isn't always the aim, though. "I like eyeliner to be fucked up. I like it if it's a bit destroyed in that it tells a story. It makes it far more engaging and interesting," says Sharon Dowsett, the former UK makeup director of Maybelline. I take that as a compliment.
Of late, especially in the aftermath of the pandemic, the world has reaffirmed its relationship with this iconic cosmetic. At the height of Covid, face masks drove a surge in eyeliner sales. By 2021, the eye-makeup market had increased to $15.6bn and was set to swell to $21.4bn by 2027. This year alone, eyeliner was at the forefront of countless trends. On social media, influencers craft infinite intricate and colourful geometric eyeliner patterns. "The eyeliner might be poppin', but the mental health is droppin,'" declares one TikTok meme. (Not everyone is getting these looks right – according to the more than 15,000 members of the "That's It, I'm Eyeliner Shaming" Facebook group. The community offers a space for "eyeliner elitists to complain about everyone else.")
While eyeliner's popularity has grown, the depths of its origins have been lost on many, with proponents of Eurocentric beauty norms overshadowing or selectively borrowing from diverse beauty practices. In that context, to Manchester-based influencer Fatima Camara, eyeliner becomes almost political.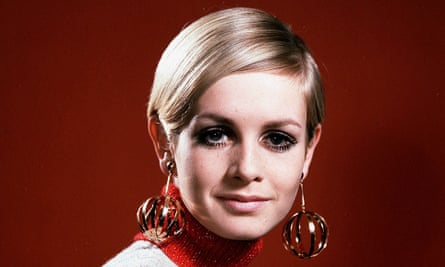 Camara, 26, views eyeliner as a "gift," allowing her to craft any shape or colour combination she desires; her posts have featured hearts, tiger prints, jewels and butterfly wings. In one post, she decorates her eyes with the colours of the Senegalese flag to mark its Independence Day. "Have you ever seen a Black fairy?" she asks in another, in which her lines are adorned with flowers.
The makeup artist acknowledges that how people respond to women wearing makeup, including eyeliner, often depends on their race or ethnicity. While eyeliner might be perceived as exotic to some, for Camara, it's a symbolic link to her African roots. "When I wear my eyeliner, I feel like I am connecting with my African queen," Camara says of Nefertiti. "Channelling that representation is everything."
Eyeliner is an accessory to a larger story about how we communicate our identities and desires; it's the story of human ingenuity, resourcefulness, aspiration, and imagination rolled into one. To open our eyes to the fascinating path eyeliner has drawn through space and time is to embark on a journey freighted with meaning, if not outright magic. Eyeliner bears the weight of centuries of history, empires, queens and kings, poets and writers, tribes people and nomads. Imagine carrying all that in your purse.
Eyeliner's aesthetic benefits are unmatched (I'd presume Nefertiti felt the same). I'm more committed to my eyeliner than I am to any inanimate object, to the extent that if I'm not wearing it, my mother asks me if I'm ill. When I'm out the door, it's phone, keys, cards, eyeliner. I sport pigment around my eyes to Pilates, to the shops, and when I'm alone at home. There are three of us in my current relationship – me, my partner, and my eyeliner.
Exasperated that he rarely sees me with unadorned eyes, my boyfriend recently remarked that, while empowering and protective, armour can also weigh us down. Sometimes, he said, it helps to remove it, to show the world who we really are. He has a point. But this, I responded, is where I draw the literal line: I wear eyeliner not because I'm masking something, but because it decorates me with the beauty that is my cultural heritage. My eyeliner is as much a part of me as my culture is. And just as I'm never without my sister, mother or grandmothers, I am never without my kohl.
Eyeliner: A Cultural History by Zahra Hankir is published by Harvill Secker at £18.99. Buy it for £16.71 at guardianbookshop.com
Hair and makeup by Charlotte Bourgeois at Art Department using Charlotte Tilbury