March 2, 2023
BANGKOK – The highly choreographed ceremony followed the traditional Peranakan style, which originated with the first wave of Chinese immigrants to the region six centuries ago.
Poy – who won the Miss Tiffany and Miss International Queen pageants in 2004 – married Oak Bhavagha Hongyok at Phuket's Baan Ar-Jor. The 84-year-old Sino-colonial estate is a museum, a famed restaurant, and the Hongyok family's mansion.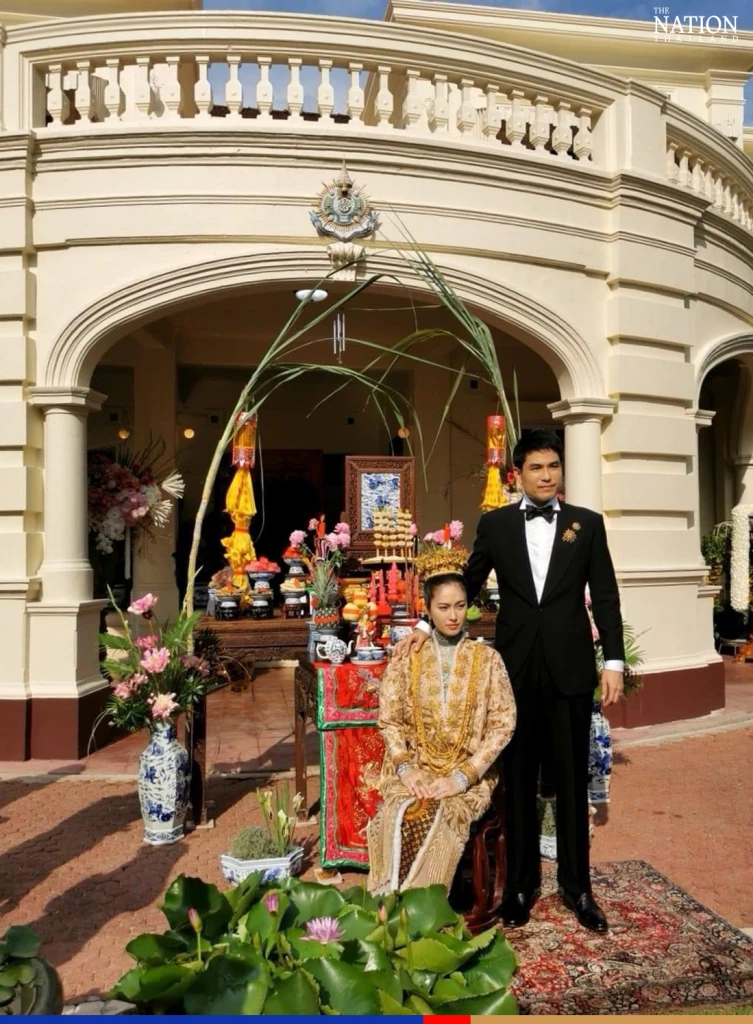 Oak's family traces its roots back to the beginning of Phuket's tin industry. The family patriarch – Tan Jin Nguan – was a Chinese immigrant who launched tin mining in the province and was bestowed with the royal surname "Hong Yok" for developing the industry.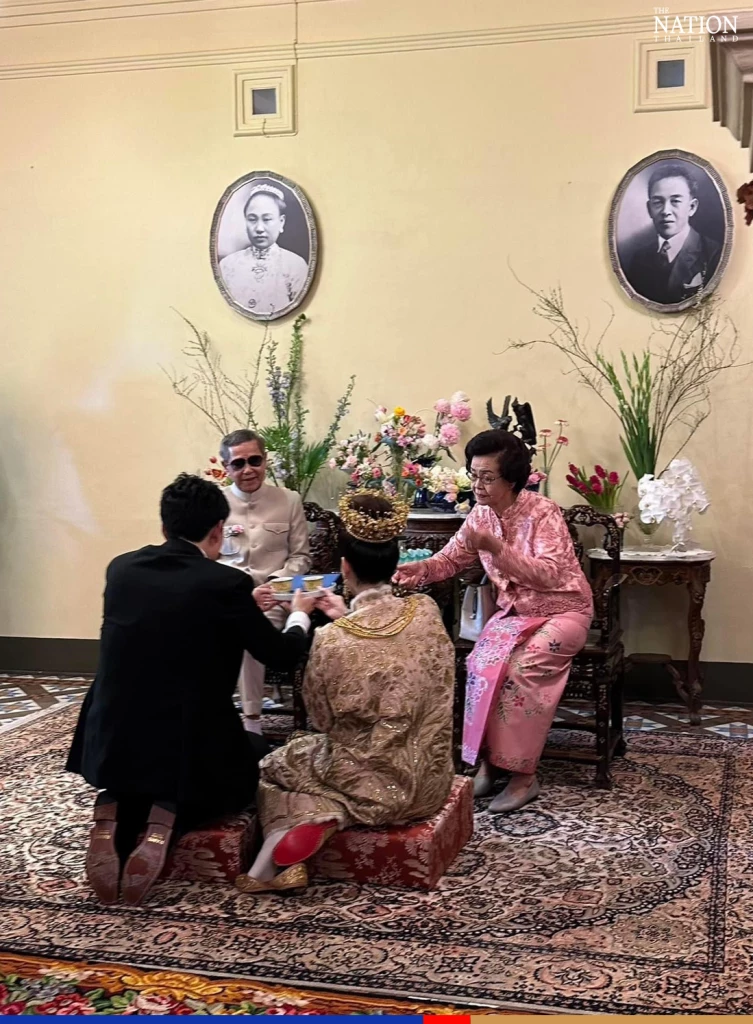 Poy's personal history is also impressive. After winning the beauty pageants at the age of 18, she became a force in the entertainment industry — in Thailand and the region. She has worked as a model, actress, and performer in music videos.
In 2013, she made the leap to Hong Kong cinema, working with stars like Zhang Jiahui, Gu Tianle, and Liu Qingyun for Universal Artist Management Company.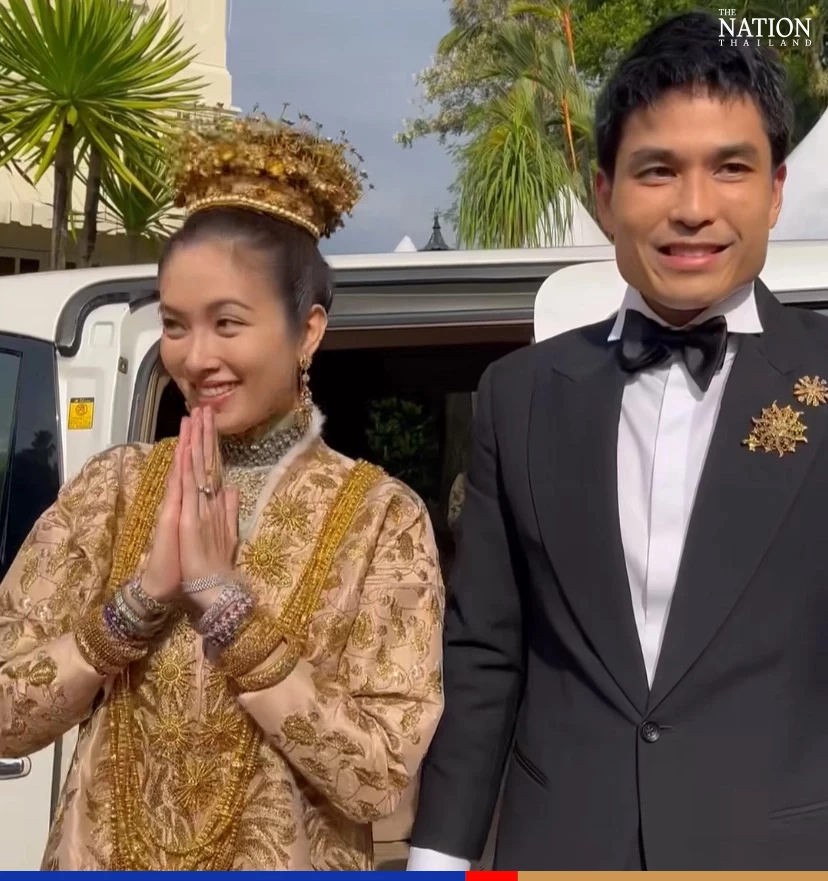 She has also been a staunch advocate for the LGBTQ+ community.
The bride and groom were attired in traditional Peranakan wedding costumes that cost about 20 million baht for ceremony restricted to family and close friends.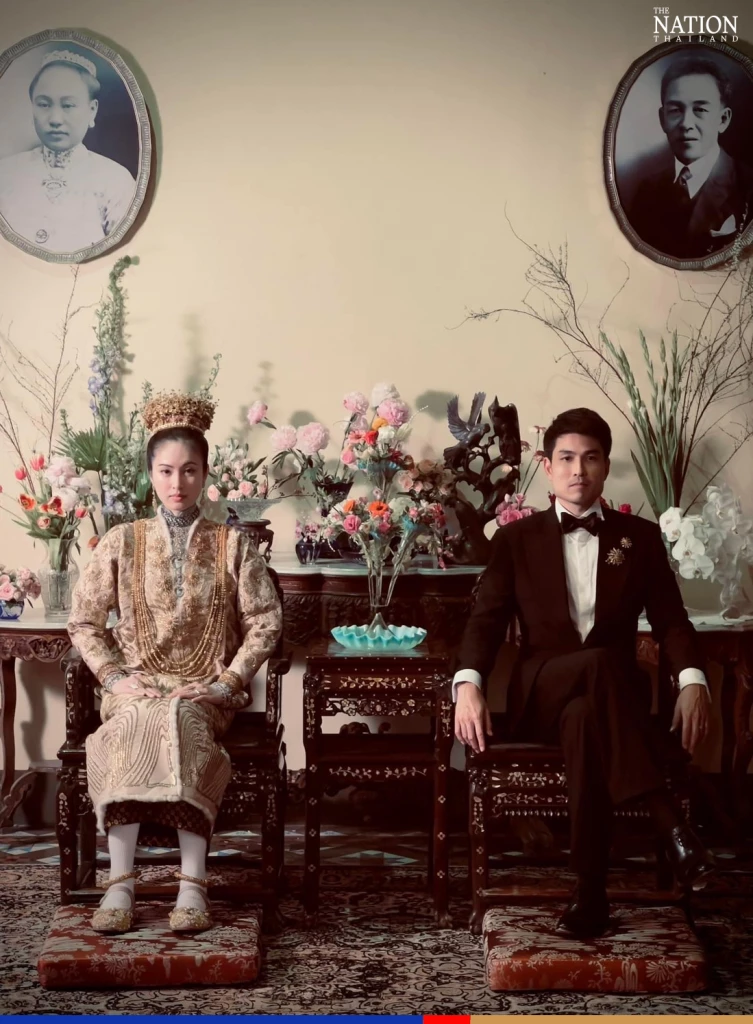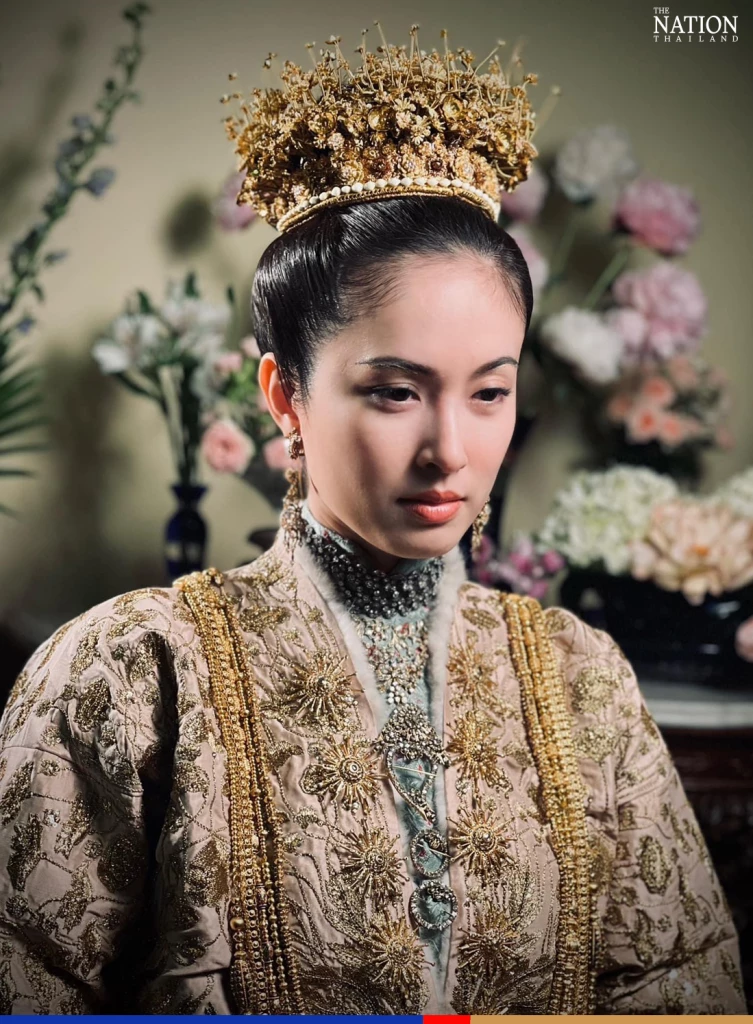 Poy wore a traditional "Baba" bridal gown embroidered with gold thread, antique gold jewelry and jewels. She also wore a "hua kuan", or flower crown, handmade with pure gold by artisans from Ranong province. The crown took three months to finish.
The bride's shoes were made by Bangkok's K Premsilp, a legendary shop known for its exquisite craftsmanship and clientele – including King Rama lX. The shoes, made from the finest Australian sheepskin with a natural gold hue, were designed and embroidered by master craftsman, Sorapol Thirawong.
The wedding costumes of both the bride and the groom took months to complete.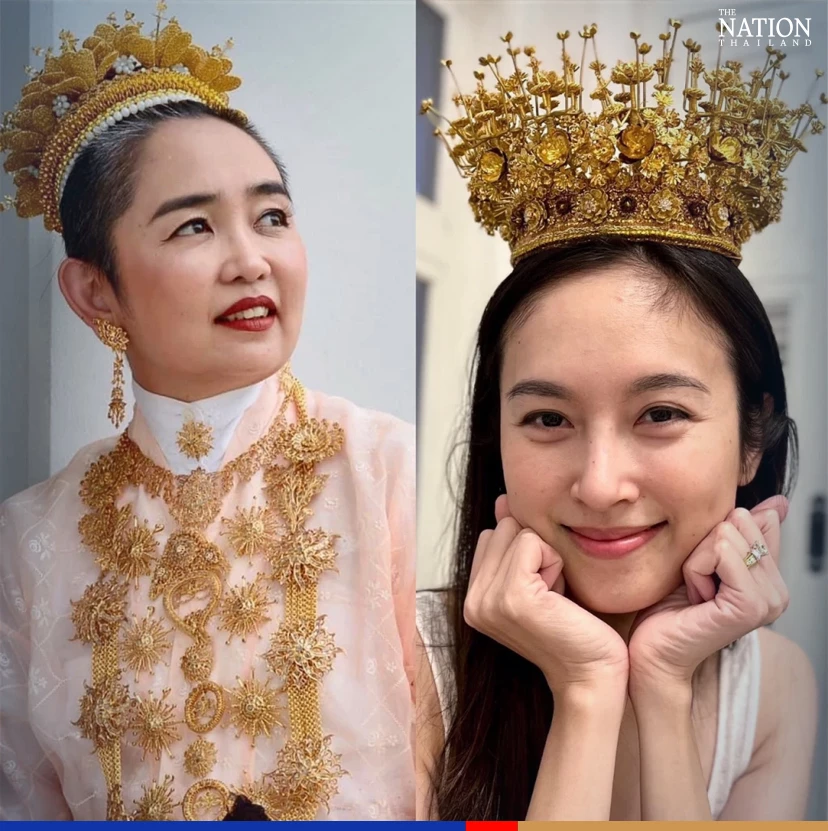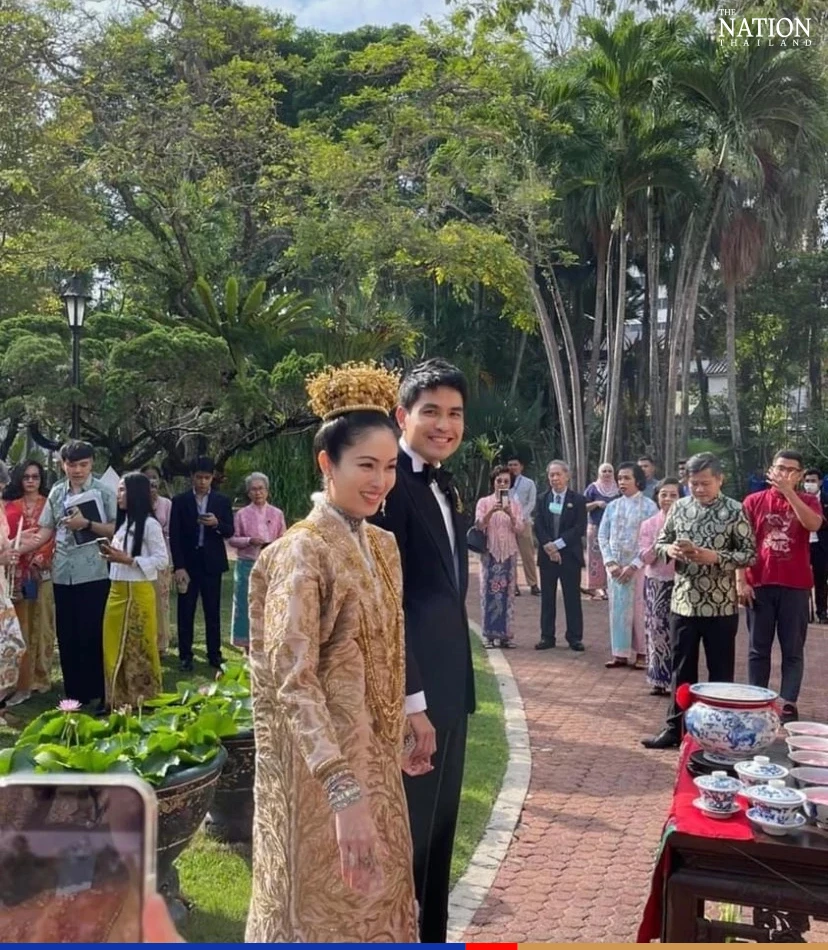 Poy and Oak have known each other for 20 years. He is the brother of her best friend. She began using his family name at her bachelorette party in Bangkok last month.
She is now a member of one of Phuket's most famous families. They have embraced her.