The religious and business practices of a controversial South Korean Christian church sect in Fiji are under scrutiny by authorities, with its leaders facing deportation over charges they have abused and exploited their members.
The suspects from Grace Road Church (GRC), which has established itself in business chains across the Pacific island nation, were given a reprieve last week by Fiji's High Court, which ruled they should be allowed to stay in the country, for now.
Sentiments regarding GRC are mixed in Fiji. Since arriving in the country in 2014, the South Korean church has formed a conglomerate, Grace Road Group (GRG), which now owns nine companies. And while the GRC has been accused of being a cult and its leaders have been charged with committing serious crimes and human rights abuses, its companies have also had a major impact on the local economy, providing thousands of Fijians with jobs.
In September, many of those employees signed a petition demanding that authorities release GRG's president, Daniel Kim, from detention.
Kim is also the leader of the GRC and the son of its jailed founder, Pastor Shin Ok-ju. Shin was arrested in 2018 at
South Korea
's Incheon airport and subsequently
jailed
for six years on charges that she detained her followers in Fiji and subjected them to violence and barbaric rituals.
But even after Shin's imprisonment, the government of Fiji's former prime minister, Frank Bainimarama, ignored requests from Interpol to arrest the church's
other senior members
.
An investigation by the Organised Crime and Corruption Reporting Project (OCCRP) revealed that South Korean police had visited Fiji in 2018 to scrutinise GRC activities and recommended charges against its leaders. But the Bainimarama government did not act on those recommendations, even though they were provided with evidence of Korean staff in Fiji being abused.
Professor Vijay Naidu, convenor of the Oceania Collective for Research and Advocacy, told This Week in Asia that the GRC "came at a time when Fiji's economy was in decline and any new investments in the country were embraced".
After exploring investment opportunities in China, Nepal and Solomon Islands, GRG established itself in Fiji in 2014, using an investor visa scheme to bring some 400 Koreans to the archipelago nation.
A local Muslim business executive, who asked not to be named due to the sensitive nature of the topic, said he was very familiar with GRG's rapid expansion in Fiji. According to him, the church started off with a rice factory staffed by 20 Koreans and 15 Fijian staff but within five years, it had expanded to 20 stores with 200 Korean workers.
"Grace saw the gap in the market for organic farming and quality restaurants, and entered it," he said, adding that GRC started with "just 25 million Fijian dollars (US$10.9 million) and by the end of 2022, its total assets were more than 150 million Fijian dollars".
GRG now owns and operates huge swathes of land on which rice, vegetables and other crops are grown that supply its many "healthy" food outlets across the country. The church also runs a chain of supermarkets, beauty parlours, petrol stations and even a dental clinic.
"Private sector investment plays a crucial role in fostering Fiji's economic advancement. Over the past decade, Grace Road has been a significant contributor to this progress, notably elevating overall business standards in the country," said Baljeet Singh, associate professor at the University of the South Pacific's School of Accounting, Finance and Economics. "Their business expansion has made noteworthy contributions to enhancing Fiji's GDP and improving trade balances."
But the shocking accusations by the church's former members have cast a dark shadow over GRG's rapid expansion. According to testimony given in Shin's
South Korea trial
, those who followed her to Fiji had their passports confiscated upon arrival and spent their days performing forced, unpaid labour under threat of physical assault. Video released to the public showed Shin beating followers and cutting off their hair, saying she was "knocking the devil out of them".
Shin's son Kim and five other Korean nationals who run GRG's businesses are also wanted in South Korea on similar charges. The new government of Fiji, led by Prime Minister Sitiveni Rabuka, who ended the 16-year reign of Bainimarama late last year, in September declared Kim and the others "
prohibited immigrants
".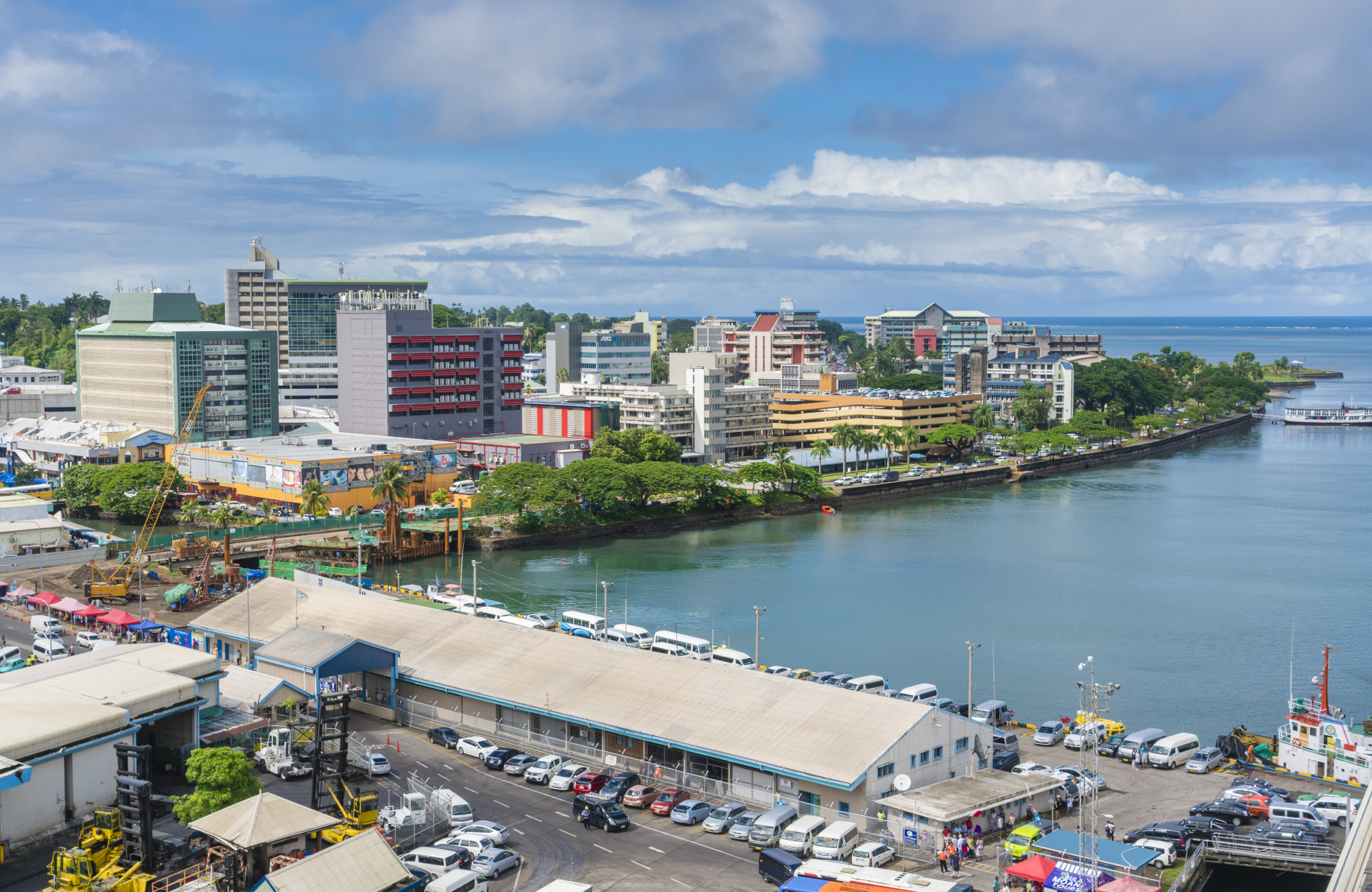 On the GRG, Home Affairs Minister Pio Tikoduadua on November 7 warned that the government would not tolerate "some people who come here [and] use migrant workers in the name of business, for the advantage of making a profit".
Kim and the others are facing deportation orders, as Fiji and South Korea do not have an extradition treaty, but last Thursday the High Court ruled that they could remain in the country until a constitutional redress application they had filed was heard in court. Their lawyers have now filed bail applications for their release.
The GRC has denied all allegations that it is a cult engaging in abusive behaviour, calling the accusations against the church a "21st century inquisition".
The GRG declined to speak to This Week in Asia when approached. A church booklet made available at its restaurants, however, says that church members moved to Fiji "with the sole purpose of creating the world where only God, is [their] God".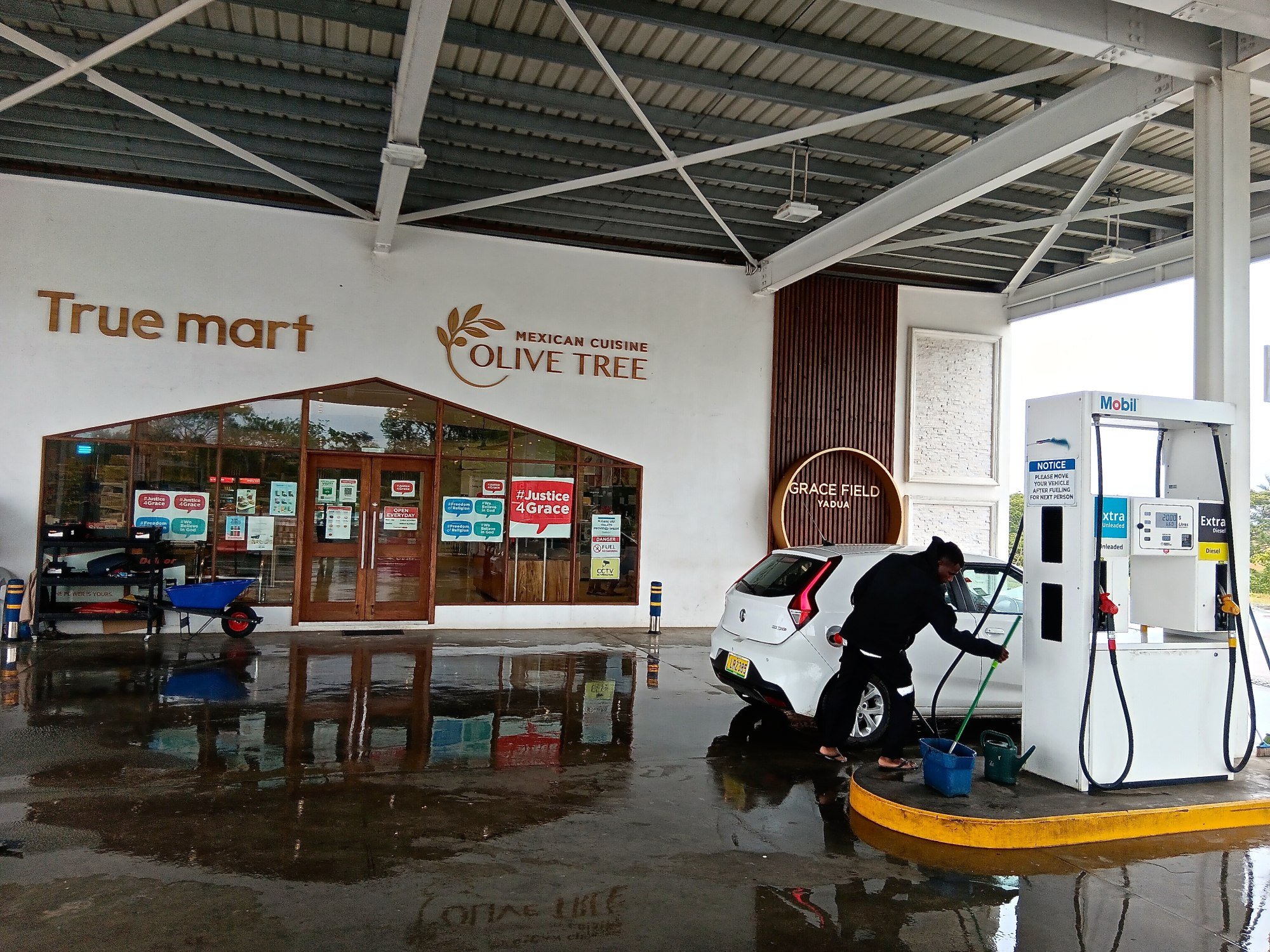 This Week in Asia tried to interview some of the workers at GRG's supermarkets and restaurants, but they were reluctant to talk. One staff member introduced the writer to an administrative director, a charming Korean woman who gave her name as Grace and spoke fluent English. She explained that they did not want to talk to the media because "you misrepresent us".
At one of GRG's restaurants in Suva, This Week In Asia spoke to a local worker who only gave her name as Premila.
"Working here is a lot of pressure. We are forced to work even when we have family commitments. I just work for the money" she said, adding, "when we work extra hours we are not paid overtime".
Premila said the company gave strict instructions. Staff are not allowed to talk to anyone about work, and are warned that any inquiries should be referred to their Korean boss.
"Korean managers don't understand our Pacific culture [family duties]. All they know is about customer and business," Premila said with an unhappy shrug.
Despite the controversy, GRC's restaurants and supermarkets remain popular among Fijians. Deputy Prime Minister and Trade Minister Manoa Kamikamica said in late September that GRC's business operations in Fiji would continue without disruption and Korean workers would not be repatriated. He clarified that the government's focus was solely on deporting the individuals flagged by Interpol.
One business student at the University of the South Pacific, who asked not be named, told This Week in Asia that closing GRC's businesses could have a dire impact on Fiji's economy.
The student suggested GRC's businesses could be nationalised and then run by Fiji Holdings Ltd, the country's largest business conglomerate essentially owned by indigenous Fijian land trusts. But the student said Fiji's government would probably be reluctant to do so at a time when it was desperately looking for foreign investment.