Jenni McKnight


NCIS: Los Angeles star Daniela Ruah previously revealed her rare condition which has altered the appearance of her eyes

Fans of NCIS: Los Angeles star Daniela Ruah may have noticed that she sometimes appears to have two different colored eyes while portraying Field Agent Kensi Blye – and they wouldn't be wrong.
The 39-year-old actress – who recently shared her concerning family history – revealed that her unique eyes are caused by a birthmark, known as nevus of Ota, which means one of her eyes is darker than the other. Back in 2011, Daniela opened up about her condition, at first joking that it was caused by getting Barbie's hand stuck in her eye when she was a child.
WATCH: NCIS: LA's Daniela Ruah shares worrying medical history
However, she later explained to Esquire: "It's a birthmark called nevus of Ota. It covers the whole white of my eye and darkens it. The square of the eye, the white part, is completely dark on my right eye, not just the iris."
Those affected by nevus of Ota are clinically described as having, "increased amounts of melanin (pigment) and melanin-producing cells (melanocytes) in and around their eyes," according to the New York Eye Cancer Center.
TRENDING: Amy Robach turns heads in tiny bikini – and T.J. Holmes can't keep his hands off her
POPULAR: GMA's Lara Spencer raises questions with latest appearance after surgery
"It's very common in Asian people but quite rare in Caucasians. It doesn't affect my vision or anything like that," she added.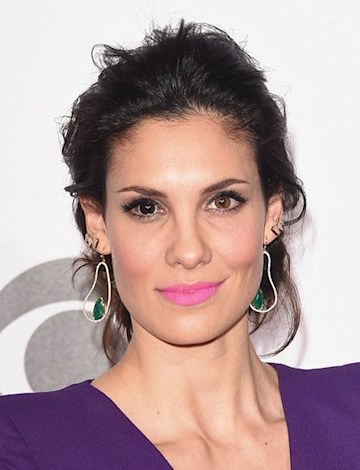 Daniela's right eye is darker than her left
Speaking about whether her birthmark has ever disrupted her career, Daniela admitted: "It starts the conversation if anything. But I don't think it's ever gotten me a job or lost me a job."
There are moments on NCIS: Los Angeles that have called for adjustments to be made, which is why her distinctive eyes may not always be apparent.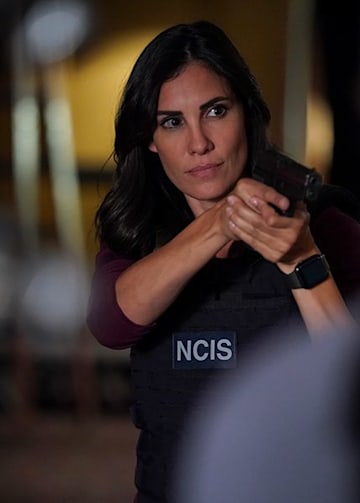 Occasionally, her eye color isn't noticeable on NCIS: LA
"When we're shooting, sometimes they need to light my eye in a slightly different way," she explained. "Otherwise, it looks like there's a big shadow over it."
However, Daniela would not be happy if her birthmark was ever completely edited out – on screen on in photos. "It drives me crazy," she admitted. "This is my eye, my little trademark."
 Read more HELLO! US stories here
Keep up with the latest celebrity stories Sign up to our HELLO! Mail newsletter to receive the latest news straight to your inbox.