November is National Adoption Awareness Month. Adoption is an up-close and personal part of life for those closest to me. This week, 21 years ago, we met our daughter, Piper, in Nanchang, Jiangxi Province, China. 
We had waited more than two years for that child. When the moment finally came, it was a hotel bellman who handed our new daughter to me. He was wearing a funny pink and purple hat. She was dressed in what I eventually counted as seven layers of clothes, including a tiny Buddha charm on a red thread around her neck. She also had on a disposable diaper, tied with a small bungee cord. 
In adoption-speak, this week, we'll celebrate her Gotcha Day. 
She was 11 months old at the time. Think about that — 11-month-old babies know a lot. (In fact, we learned that she could count to three in Chinese and, as a waitress pointed out a few days later, she could also say "hungry" in Chinese. For the record, it's a word that sounds a lot like "uh." The Chinese character is 饿.)
But on that day 21 years ago, when the hotel bellman placed her in my arms, her tiny chin began to quiver. After all, she had never seen anyone who looked like me. I sat down in a big, overstuffed yellow chair and began to rock and sing to her. She went to sleep. 
She woke up about 90 minutes later — and she was happy. For the most part, that child has been happy ever since. She's a senior at LSU this fall, which, as any almost parent with a senior in college will agree, is mind-boggling. 
But we aren't the only ones involved in the adoption triad. Somewhere in China, there are two people who are the biological parents of an incredible 21-year-old young woman they don't know.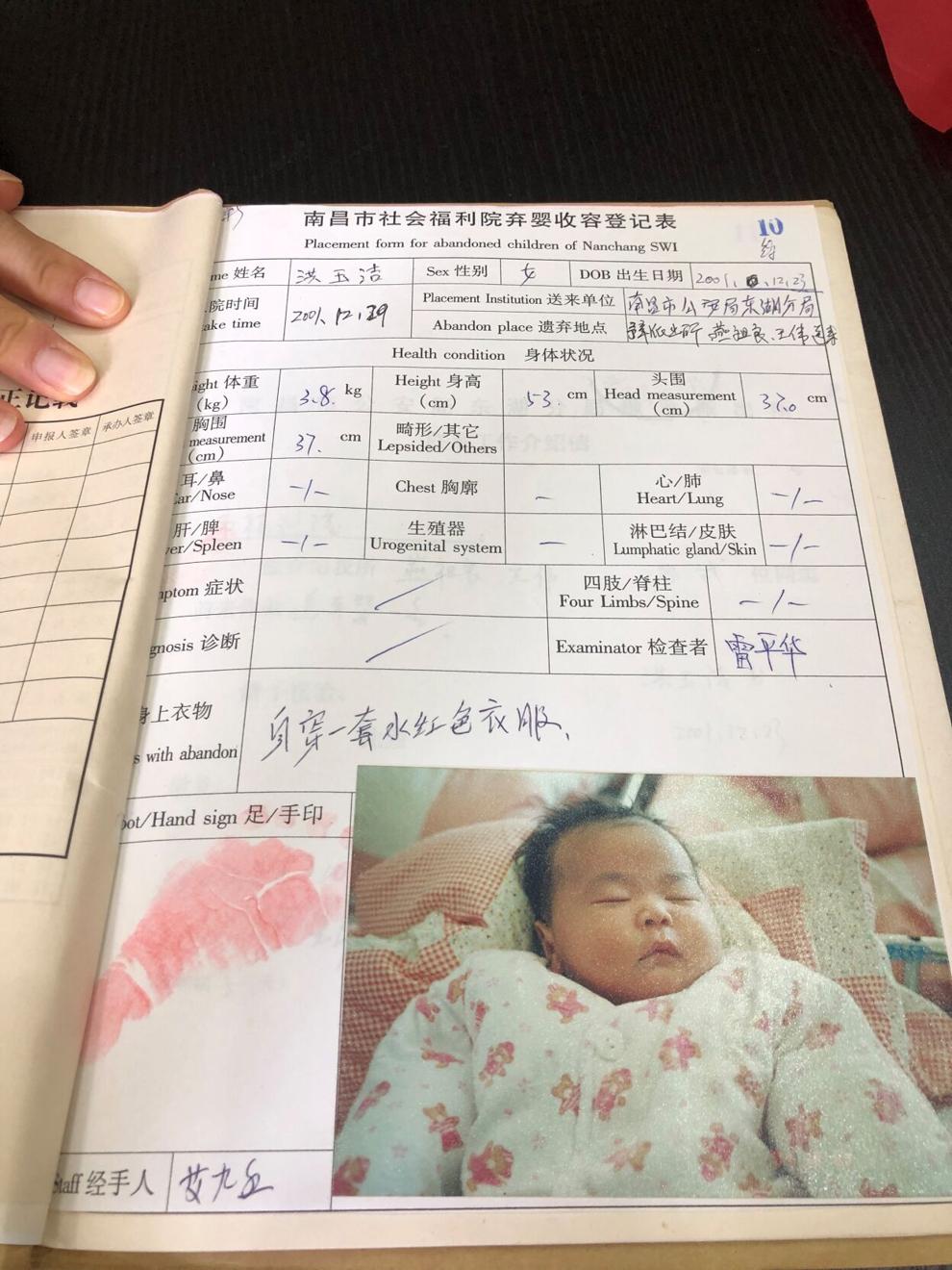 There are things I wish I could tell them:
She has an amazing work ethic. She still loves watermelon. Her sense of fashion sparkles. I know at least one of you must be musical — and it shows. She's a good cook. True to form, she loves Asian foods, but she doesn't do dairy. She's kind. She's maturing. She talks to all the other drivers she encounters. She wants to change the world. 
I asked her dad what he would like for her biological parents to know. He had a quick answer.
"She's happy. She's very, very happy," he said. "And does anything else really matter? That's all we can want for our children, right?"
Then I called Piper and told her what I was writing about — and read to her what I had written thus far.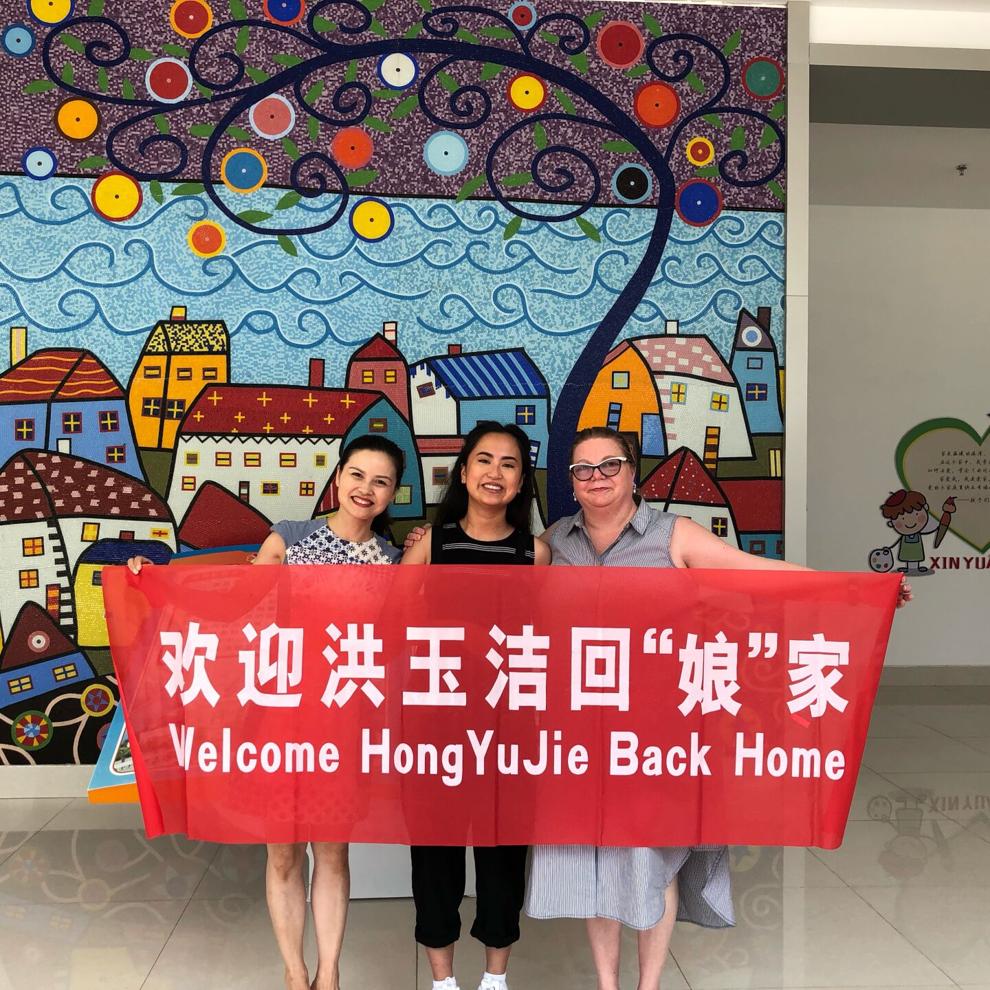 We both cried a few tears, and I asked if she wanted to answer the same question regarding what she would like her biological parents to know. She did, but first, she wanted to make sure I mentioned all the people in China who cared for and loved her, especially her foster parents. Foster parents, who love children they know they won't keep, hold special places in both of our hearts.
For her biological parents, Piper wanted them to know that whatever their end goal was when they put her up for adoption, she thinks it's been fulfilled.
"If there are two biological parents who think about me and worry about me, I wish they could know that I've made it, that I'm OK," she said. "I hope they can be at peace. I'm taken care of. I've gotten a good education. I am loved."
She went on to say she would like for them not to feel guilty.
"What they did was the best thing that could have helped me. I hope they don't feel guilty, because it worked out for me in a much bigger way," she said. "I've thought at times they didn't want me because I was a girl. Now I know it was a much bigger thing — socially, culturally, politically, economically."
She referenced the trip she and I took back to China in 2019 to visit her hometown, her orphanage and her foster parents' home. She said that trip was the tipping point for her — specifically meeting the older girls in the orphanage who I had stayed in touch with through the years (in large thanks to my friend and Piper's godmother, who speaks fluent Chinese and went with us to China to adopt her). Seeing how those young women lived and, in her words, "that no one ever came for them to take them to a nice house in America."
"They stayed there in that same orphanage," she said. "To see that's what I was being taken away from, it puts it in perspective — seeing the stark difference — all that I have now."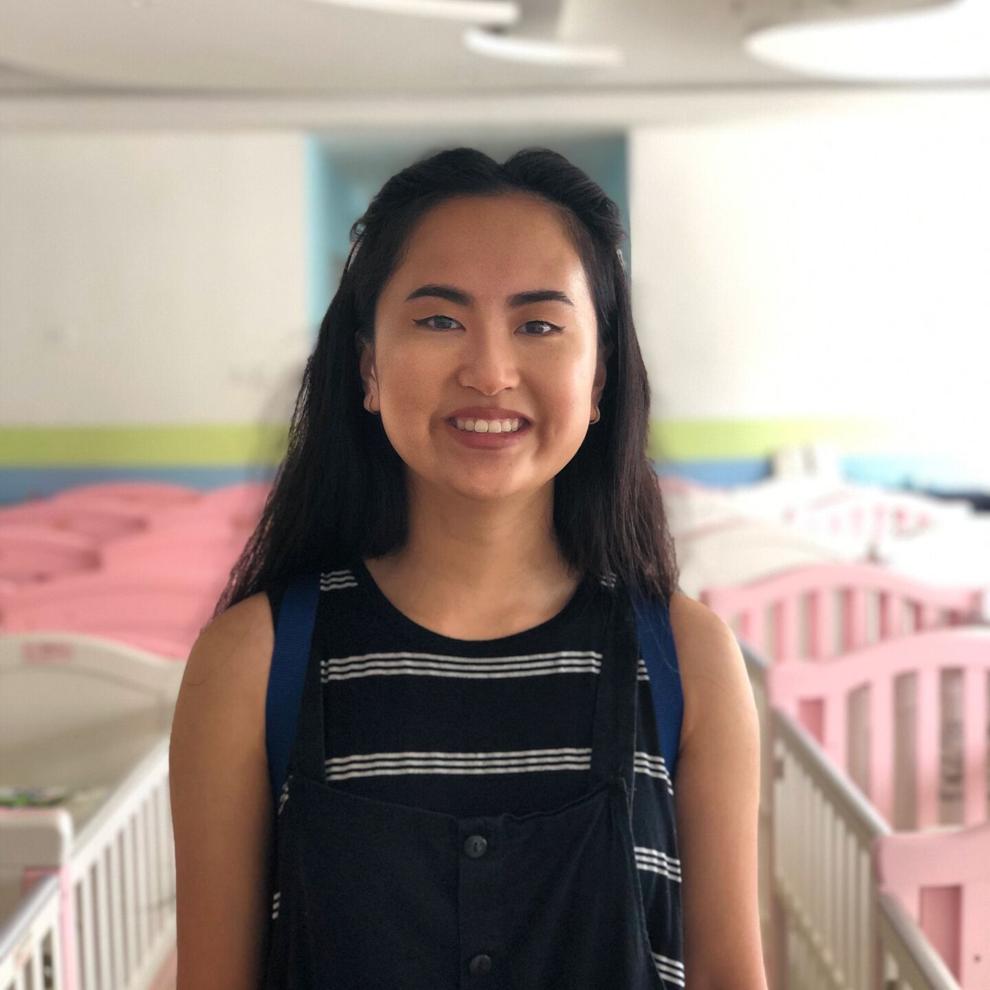 She said she couldn't blame her biological parents if that was the reason they decided not to keep her.
"It's made my life so much better," she said. "We have no clue about the reasons why they did what they did. We have ideas. A lot of girls like me were being put up for adoption. We don't know if I have biological siblings. We don't know how poor they are. We don't know how rich they are. We guess they put me up for adoption because of the one-child policy. Because I was a girl. They needed a son. Even if that were the case, I'm still grateful."
She said she realized she has two biological parents who realized, for whatever reasons, that they could not take care of her and they couldn't give her a life where she would have been happy.
"Whether that was for their own financial stability or legally, it's hard to understand. If I could ever meet them, I would want them to know they have no reason to feel guilty," she said. "They didn't do anything wrong, but also know that it hasn't always felt that way — that they did nothing wrong. It's only as I've gotten older that I realized that my biological parents, my foster parents and my adoptive parents have made so many sacrifices. As I've gotten older, I've realized it's kind of like mercy in a way."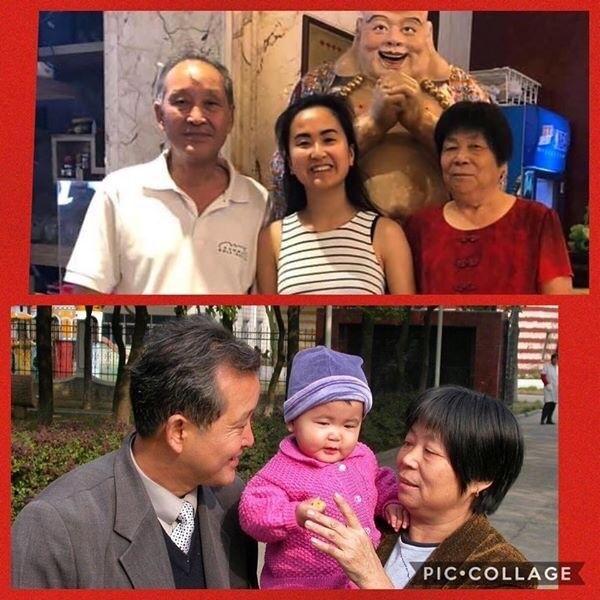 She said she imagined that her biological parents think of her from time to time.
"After almost 22 years, I don't know when they think of me what comes to mind," she said. "Has it been long enough that it's very distant for them? You hear this kind of joke that all Asian parents want their children to become well-educated, rich and successful. It's a stereotype, but if my biological parents ever had that concern for me, I want them to know that I'm not going to be a doctor, but I do believe I will be successful." 
For the record, I do too.
"What would I want my biological parents to know about me?" she asked. "It's been the best 21 years anyone could ask for. … It's never been, 'I'm the adopted daughter.' It's just been, 'Oh, I'm the youngest.'"
On the adoption intake form, there's a photo of Piper, which I now believe to have been taken when she was found. There is a question just above the photograph that asks what was with her when she was abandoned. The orphanage worker wrote in Chinese what translates to "Wore a set of watercolor clothes." That means her clothes were pink, the watercolor version of red — a sign of wishing her blessings and good fortune.
We are grateful to her biological parents for their sacrifice. 
Happy Gotcha Day to my baby girl.